6 Tips for Choosing the Right Bedroom Doors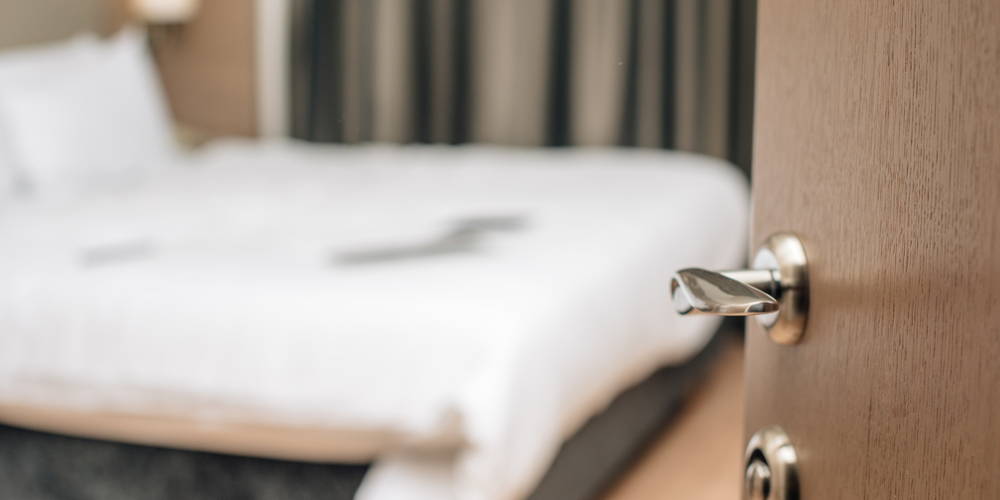 Adding the right doors can elevate the appearance of your bedroom and create a space that will welcome you in every time you arrive. Here are some tips for choosing the right bedroom doors for your interior door installation project.


6 Tips for Choosing the Right Bedroom Doors
1. Create the Right Feeling
Before you get down to the details of choosing the right doors, start out by getting a vision in your mind. Think about what feeling you want to create with your bedroom and how your door can play into that. The specifications of your room will impact your decisions for a door; for example, a large and decorative door can overshadow a small room and make it seem smaller.


2. Choose an Attractive Material
Getting your door made from the right material can elevate the aesthetic of your bedroom to the next level. Aluminum and vinyl options are available, but wood is the most popular choice among homeowners. Get a professional finish for any wood you use to ensure moisture damage and warping don't occur over time.


3. Select the Correct Color
Some materials lend themselves well to being left at their natural color, but adding a paint job is always a great way to personalize the look of your doors. Whether you want to choose a color that matches the scheme of the other furniture in the bedroom or you want to add an accent with a different color, take some time to consider this aspect before choosing a door.


4. Don't Neglect the Frame
While plenty of focus in this process will be on the door itself, it's important that you don't overlook getting the right frame to set your door in. Getting a door and frame set is ideal so that you get a door frame that is compatible with the leaf of the door itself.


5. Keep Sound Levels in Mind
Another detail that can easily escape your attention in the planning phase is the level of noise that travels through the door you're considering. Doors are rated on a scale of sound transmission class, which can give you an idea of how well speech and other sounds can travel from one side of the door to the other. Your preference on this aspect of the door comes down to personal choice so it's worth considering ahead of time.


6. Get Professional Interior Door Installation
Once you've found the doors that are right for your bedroom, getting the installation right is just as important to achieving the high-quality look you desire. Instead of trusting your own DIY skills for this important project, get the quality work that professional craftsmanship can bring to your home.

Our range of custom interior doors will let you find the right option that suits your bedroom best. Not only will we provide you with the best selection to choose from, but our team of professionals will also handle installation so you get an easy, stress-free experience. Contact One Day Doors & Closets of Nashville today to upgrade your interior design!