The Most Popular Interior Doors for a Modern Farmhouse Look
The modern farmhouse style has taken the world of interior design by storm, emerging as the most popular design trend across the United States. This unique aesthetic masterfully blends the rustic charm of traditional farmhouses with the clean lines and contemporary elements of modern design, resulting in a perfect harmony of warmth and sophistication. In this blog, we will delve into the reasons behind the rise of the modern farmhouse style, explore the key elements that define this sought-after look, and discuss various interior door styles that flawlessly coordinate with the modern farmhouse aesthetic. So, are you ready to transform your living space into a modern farmhouse haven?


The Irresistible Appeal of Modern Farmhouse Design
The modern farmhouse style has captured the hearts of homeowners and designers alike, due to its ability to seamlessly meld the best of both worlds. By skillfully merging the cozy and timeless allure of traditional farmhouses with the sleekness and practicality of modern design, the modern farmhouse style creates a welcoming and inviting atmosphere that caters to today's lifestyles.


Embracing Comfort and Functionality
The modern farmhouse aesthetic prioritizes comfort and functionality at its core. Open floor plans, functional furnishings, and an abundance of natural light work together to establish a warm and welcoming environment that is equally suitable for relaxation and entertainment. The style caters to the needs of modern families by designing spaces that facilitate easy movement and seamless transitions between indoor and outdoor living areas.


Interior Door Styles to Enhance the Modern Farmhouse Look
When it comes to interior doors, One Day Doors and Closets has several styles that harmonize beautifully with the modern farmhouse design: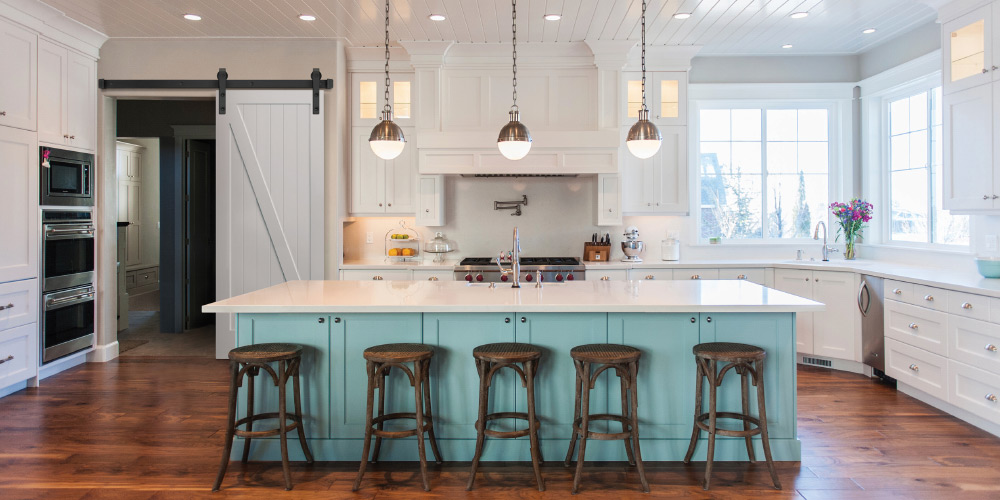 Sliding Barn Doors: The rustic charm of sliding barn doors is a perfect complement to modern farmhouse design. These doors glide along the wall, conserving space as they do not swing open, and can be customized to suit any style preference. Sliding barn doors infuse character and warmth into any home, whether they are used to separate the dining room from the kitchen or to enclose a pantry or closet. With their combination of practicality and aesthetic appeal, sliding barn doors are a popular choice for modern farmhouse homes, where functionality and beauty go hand in hand.


White Interior Doors: White is a hallmark of modern farmhouse design and contributes to the open concept atmosphere by creating an illusion of openness and continuity throughout the home. By harmonizing with light-colored walls and natural materials like wood and stone, white interior doors amplify natural light and maintain a bright, inviting space that is both cozy and chic. Whether you prefer the clean lines of shaker-style doors or the rustic charm of barn doors, white interior doors are a versatile choice that can enhance any modern farmhouse aesthetic.

Interior Pocket Doors: In modern farmhouse design, space is often at a premium, and interior pocket doors provide an elegant and functional solution. Concealable and unobtrusive, these doors vanish into the wall when opened, providing a seamless look that complements the clean, minimalist lines of modern farmhouse interiors. They enable easy transitions between spaces, from the kitchen to the dining room or from the living room to the home office. With their versatile and practical design, interior pocket doors are a perfect fit for modern farmhouse homes, where style and function go hand in hand.


Glass Interior Doors: Natural light is a key element of modern farmhouse design, and glass interior doors allow light to flow between rooms while still providing separation and noise reduction. With their stylish and versatile designs, glass interior doors are a perfect fit for modern farmhouse homes. Whether you prefer frosted or clear glass, these doors can complement the rustic charm of shiplap walls or the clean lines of white subway tile. By preserving an open concept feel and establishing a visual connection between rooms, glass interior doors can enhance the warmth and hospitality of your modern farmhouse home.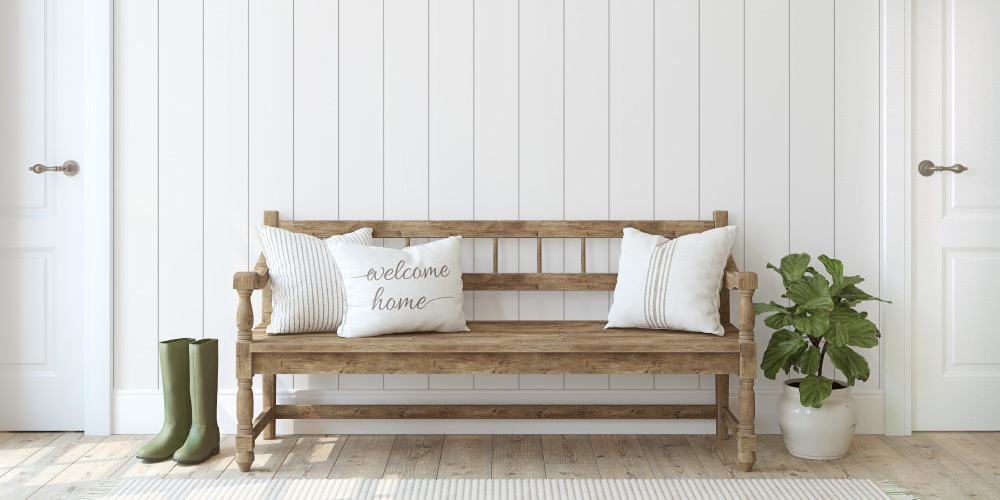 The modern farmhouse design style owes its immense popularity to its unique blend of rustic charm and contemporary sensibilities. This versatile and timeless aesthetic is ideal for those seeking to create a comfortable and inviting space that celebrates the beauty of both past and present. By incorporating interior doors that complement the modern farmhouse style, homeowners can further enhance the functionality and visual appeal of their living spaces. With its emphasis on comfort, functionality, and the harmonious fusion of old and new elements, it's no surprise that the modern farmhouse reigns supreme as the most popular interior design style in the U.S.


Connect with a One Day Doors and Closets specialist that can help you find the best doors for your modern farmhouse style. Request a FREE consultation today and experience the One Day home transformation in no-time.