Interior Closet Doors
Interior Closet Doors add an aesthetically enhancing addition to your home, perhaps the biggest advantage to closet doors is their ability to provide consistency of design and interior decor not only throughout your home, but in every room.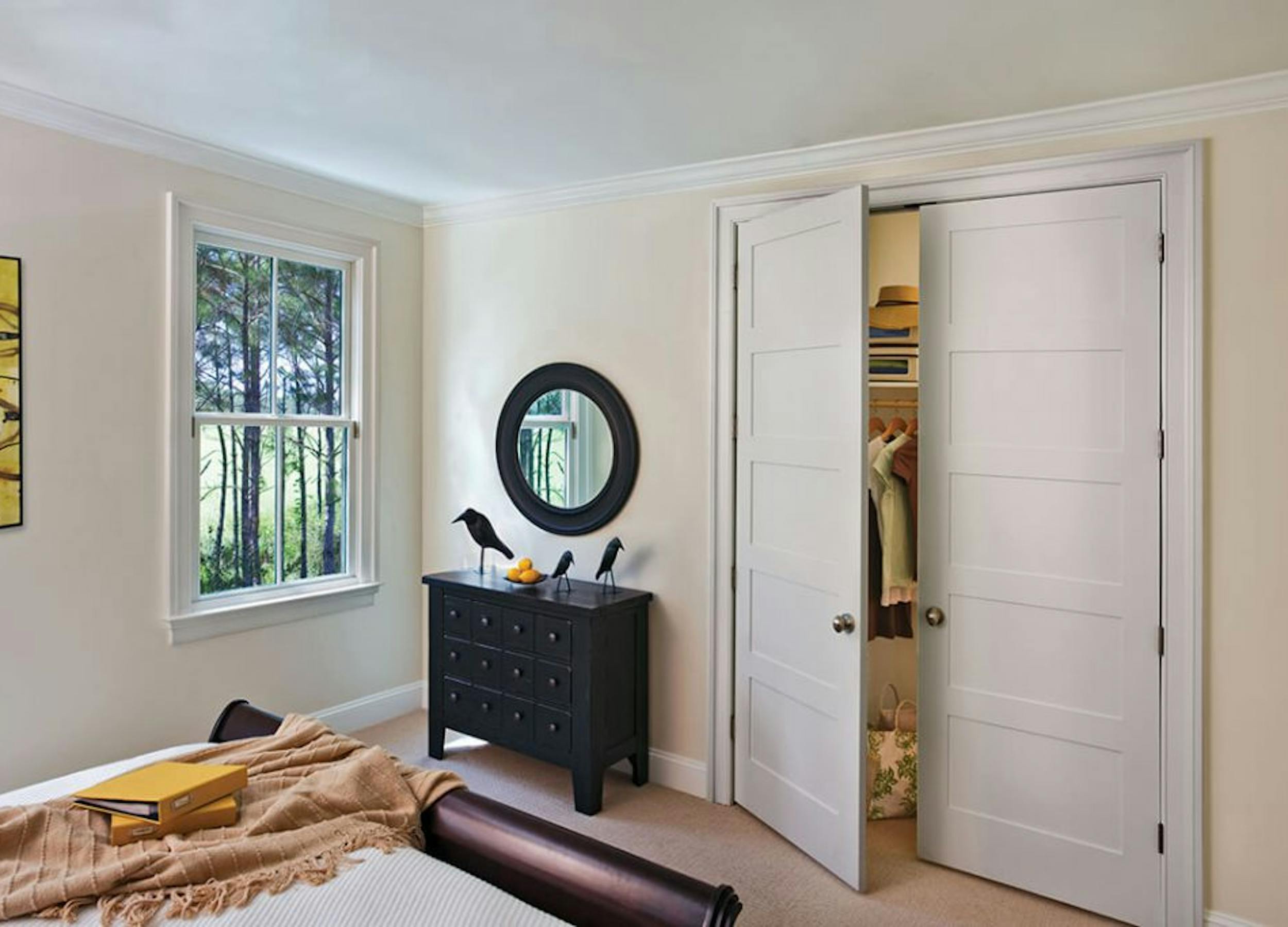 Love What Doors Do
Closet doors are available in numerous styles and can be used in many applications. While the majority of closet doors come in standard sizes, you can have these doors custom-fit to any size opening, large or small.
Looking to give the perception of more space in your home? If so, mirror closet doors are a fantastic feature and option for you, and they come in a variety of sizes. Have an unusually sized closet space? Not to worry. Mirror closet doors can be custom-built to fit any size opening.
In order to guarantee the best fit and smoothest operation, professional installment is advisable. In most cases, installment by door professionals will be guaranteed under warranty and save you any unnecessary costs should you experience trouble with your doors in the future. 
 Call your local One Day Retailer today for a free consultation!