Big Change with 13 Beveled Shaker Interior Doors in Lincoln CA Home
Wow! Check out this incredible whole home makeover in Lincoln, CA. With 13 Cape Cod Shaker 1-Panel interior doors, you won't believe the transformation. See the stunning pictures here!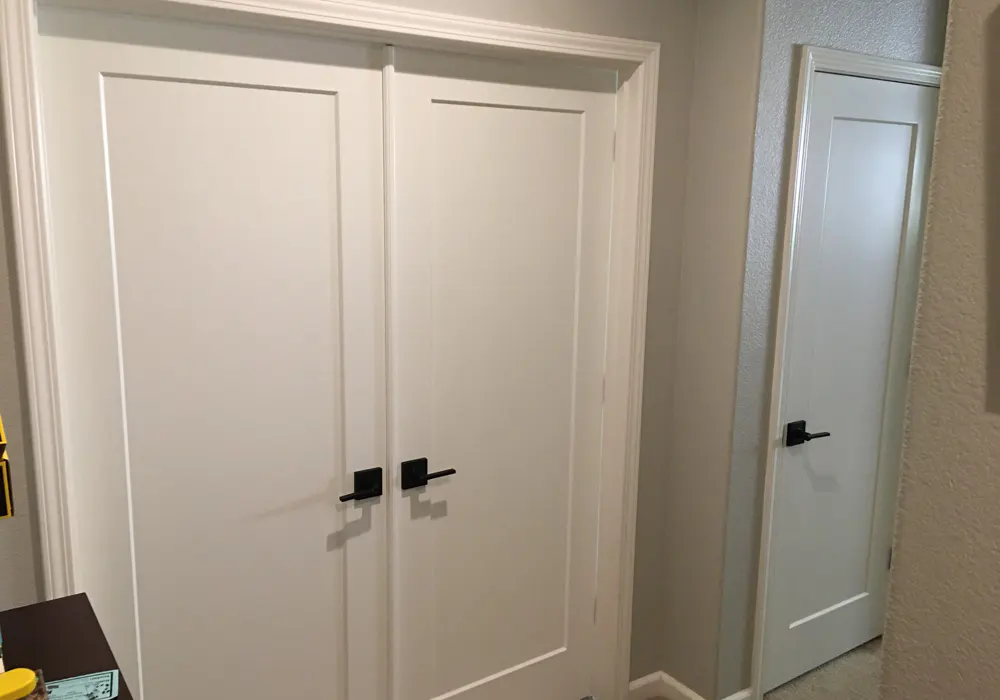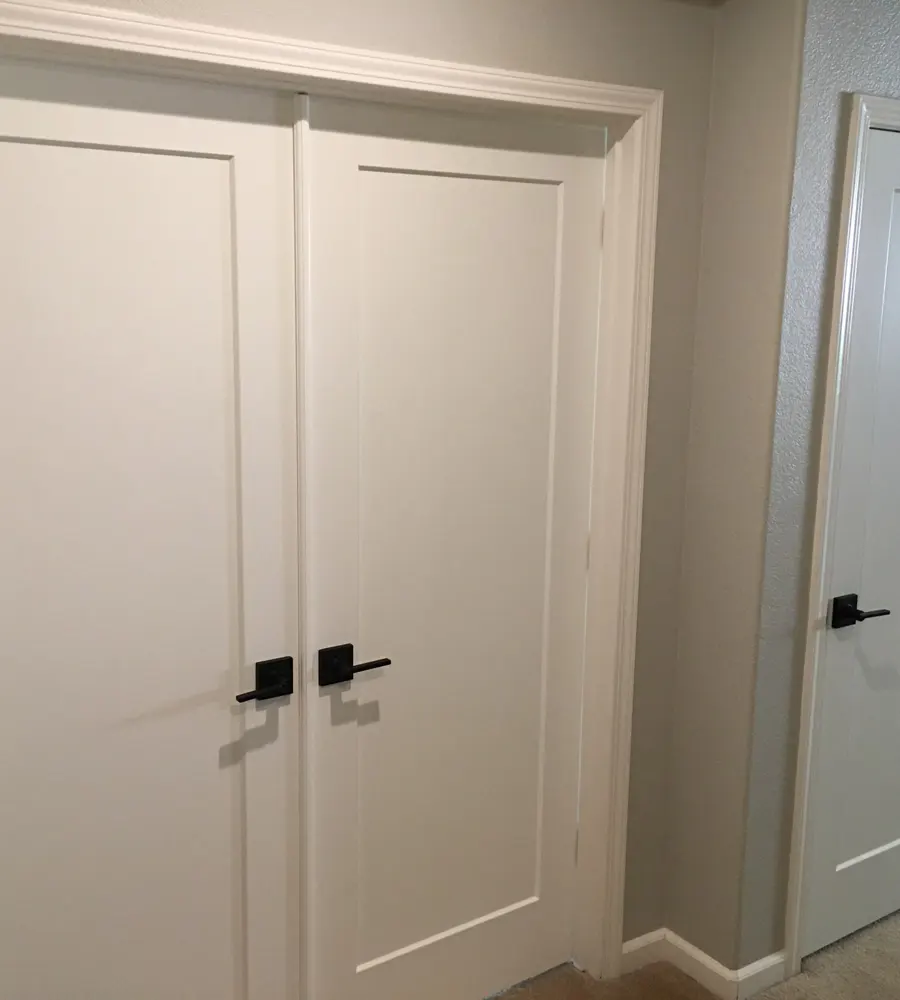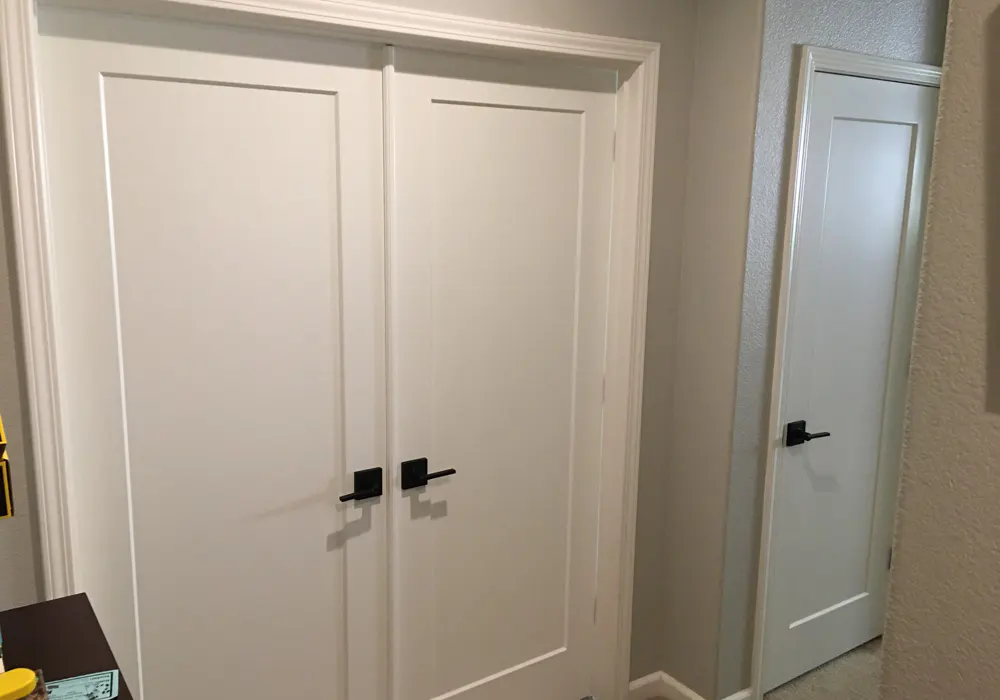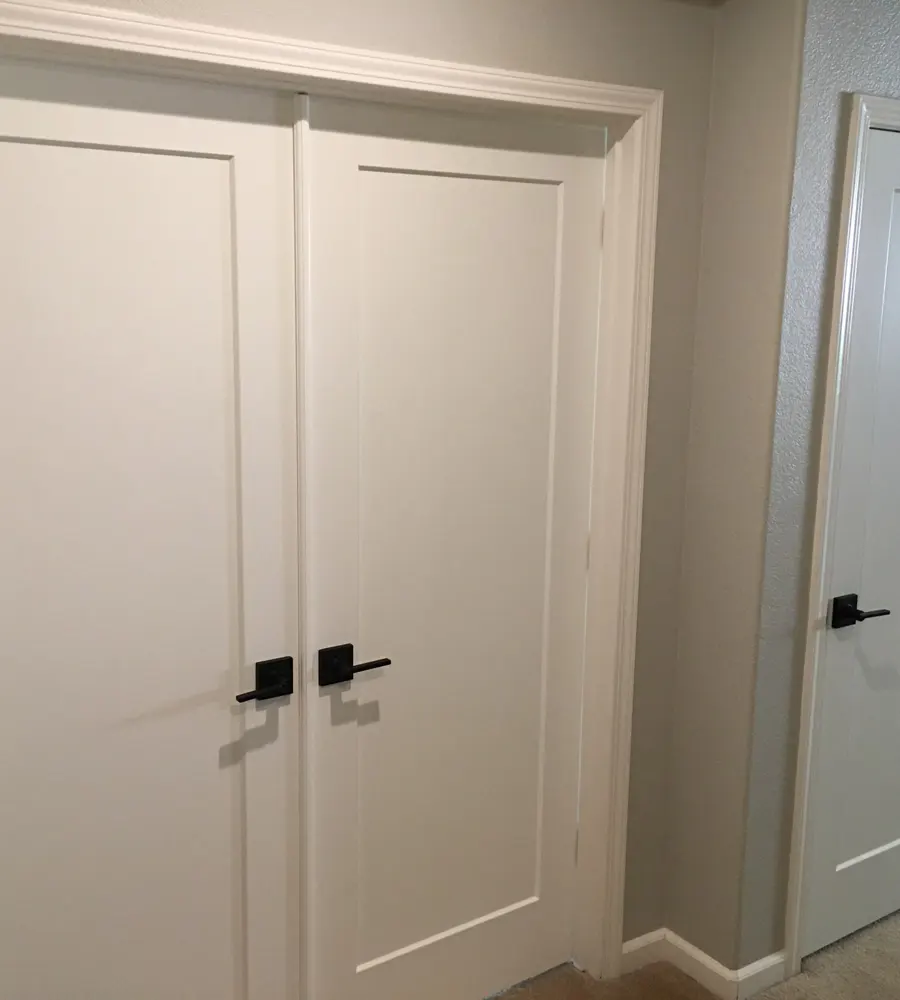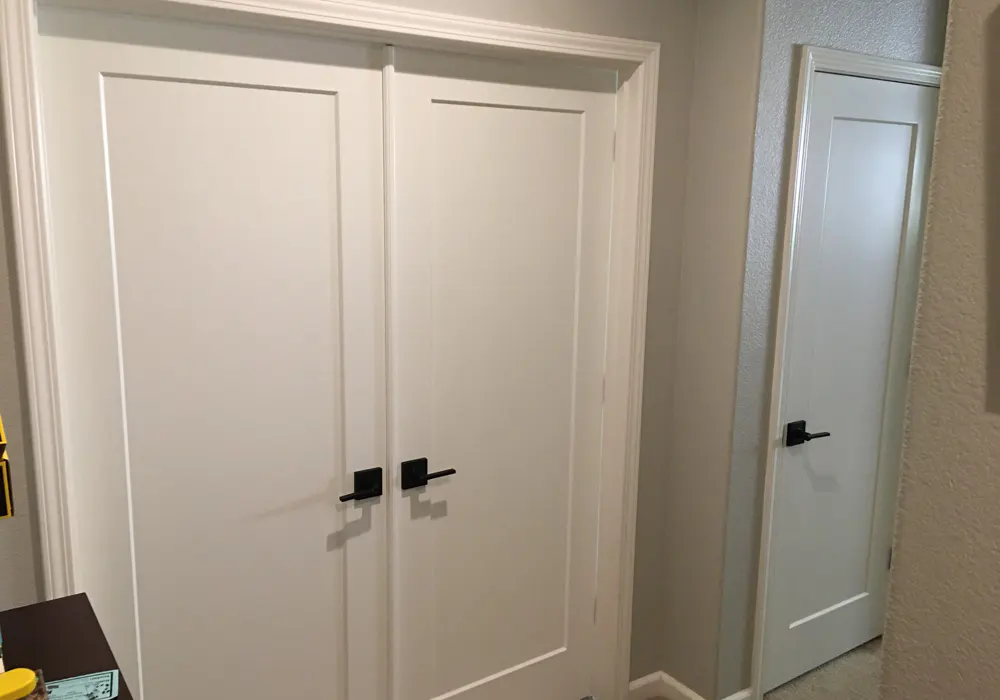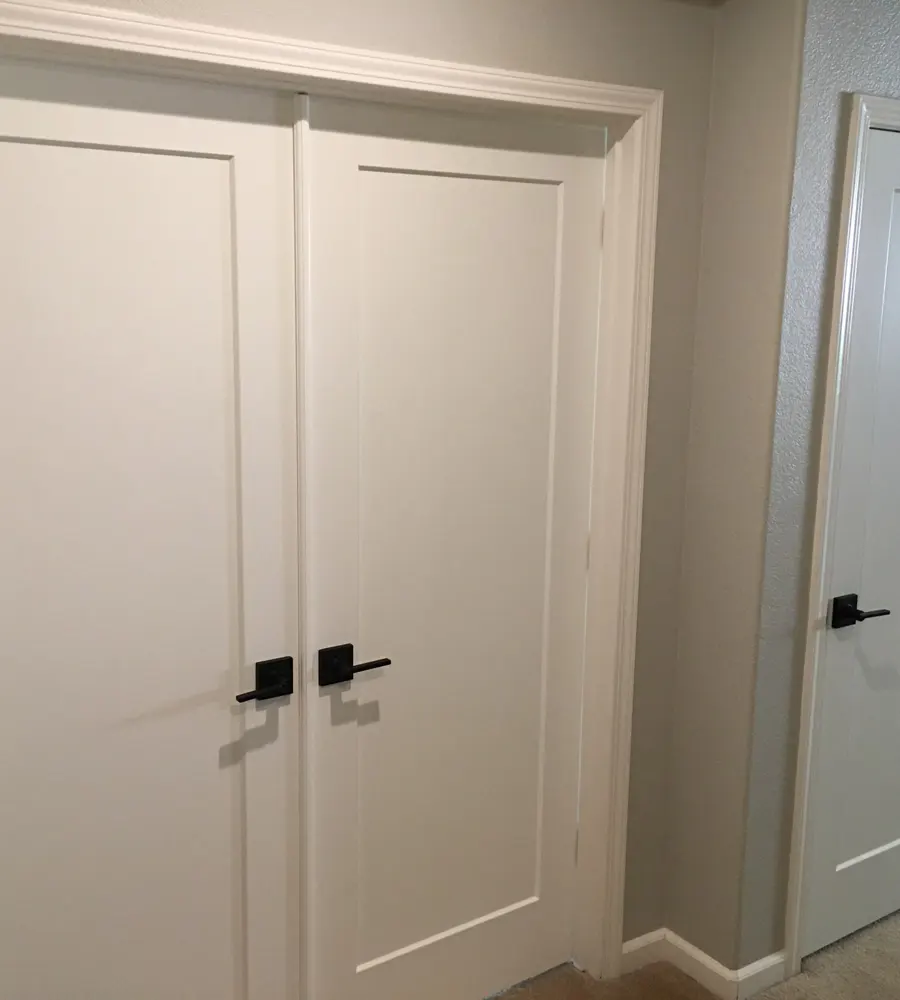 We recently completed a door installation project in Lincoln, CA. This project involved the installation of 13 doors, each customized to fit perfectly with our unique process and high-tech system. Our quick and easy installation process sets us apart from handymen and contractors, as we can replace all the doors in a home in just a few hours, compared to the typical 1-2 weeks it takes others. This efficiency is made possible by our patented digital measuring system, which captures the exact geometry of your existing door frames and hardware locations with precision accuracy. Additionally, our doors are cut with robotic automation for a consistent fit, and professionally primed and painted in our factory for a high-end finish. With our team of professionals, the complete installation is done in just one day, ensuring a new and beautiful transformation for every room in your home. Apart from the quick and easy process, our door installation services also offer other benefits. Our cutting-edge 3D Measuring Technology guarantees a perfect door fit, and we go the extra mile by keeping your existing door frames and door jambs intact. The precision-fit doors are laser cut for a seamless installation and smooth-click shut. We prioritize easy service by taking care of all the mess and cleanup, and perform all necessary cutting, sanding, trimming, and painting at our place, not yours. The installation is completed within 4 hours or less by our licensed and certified installers. In terms of affordability, our door replacement and installation services come with no hassle and no hidden costs. We handle all project management to minimize interruptions to your schedule, ensuring a seamless experience. With our licensed, background-checked, and professional installers, we guarantee 100% satisfaction. We are able to provide unbeatable prices because we complete the job in our factory, cutting out middleman mark-up fees. In conclusion, our recent door installation project in Lincoln, CA showcases the efficiency and excellence of our process, with benefits including quick and easy installation, ease of service, and affordability.