Featured Transformation Astonishing Bathroom Closet in Folsom CA.
Revitalize your Folsom, CA home with our amazing door installation technology. See the stunning transformation in just one day!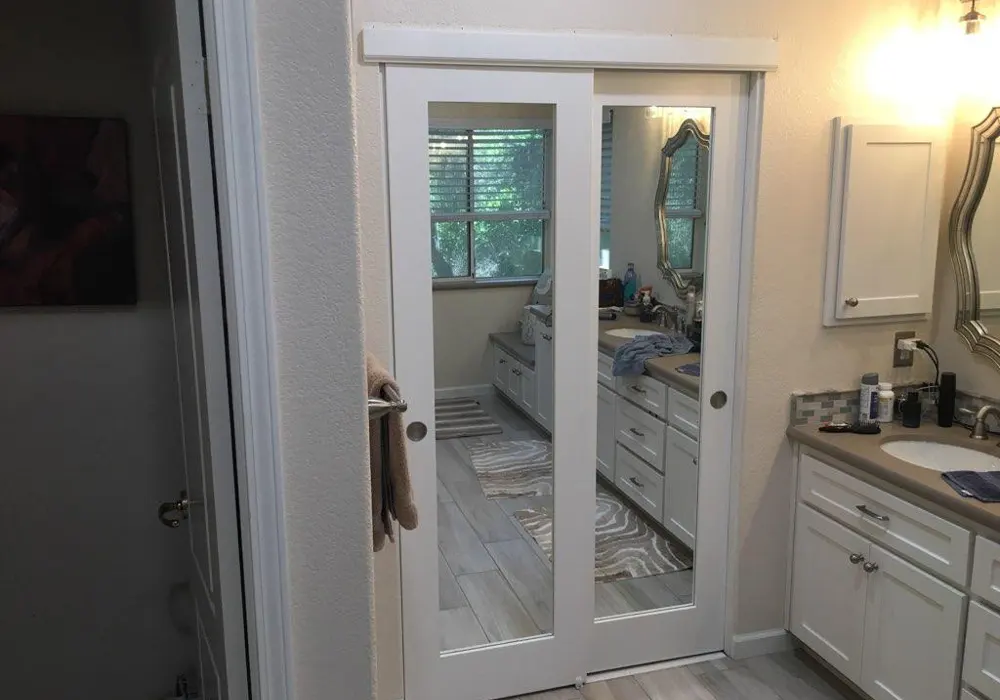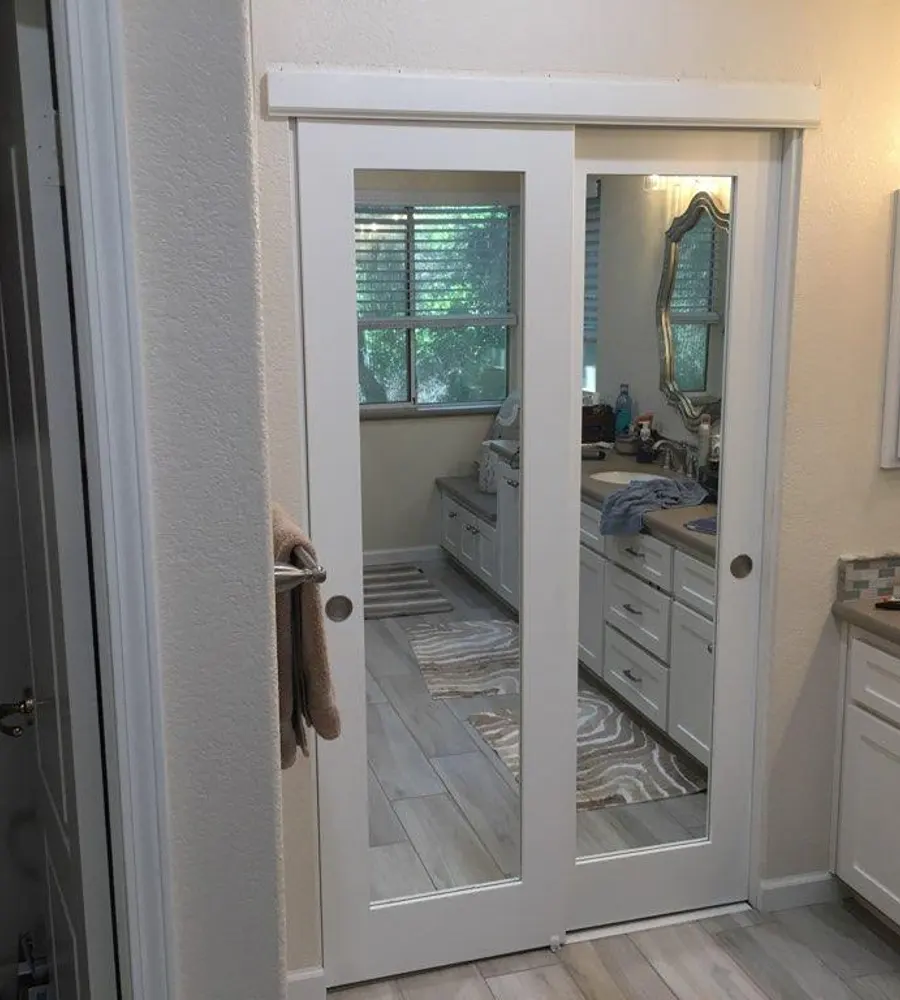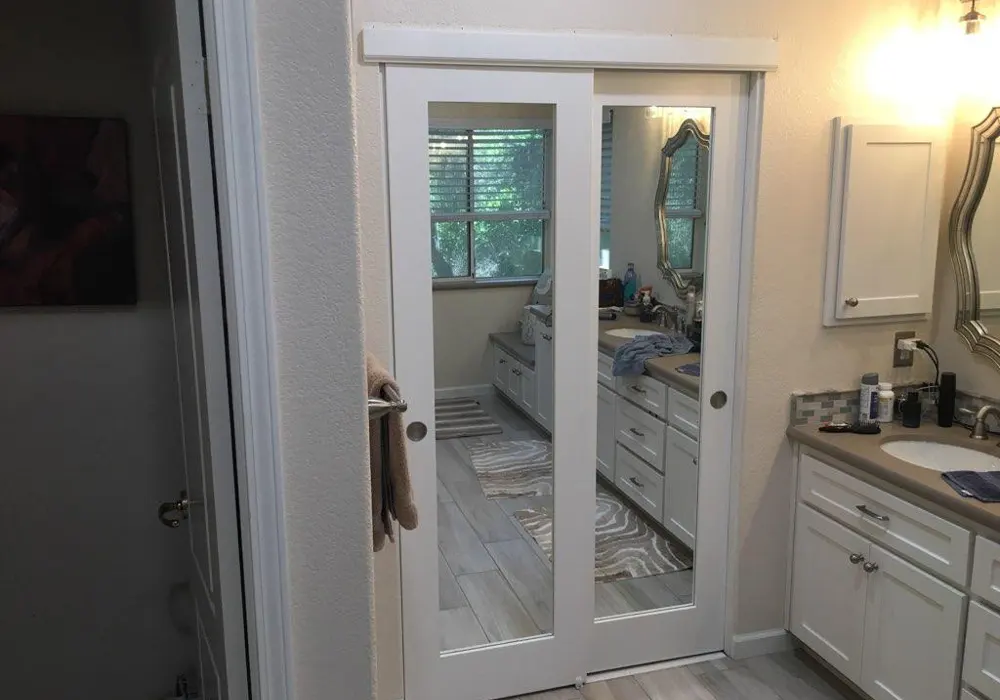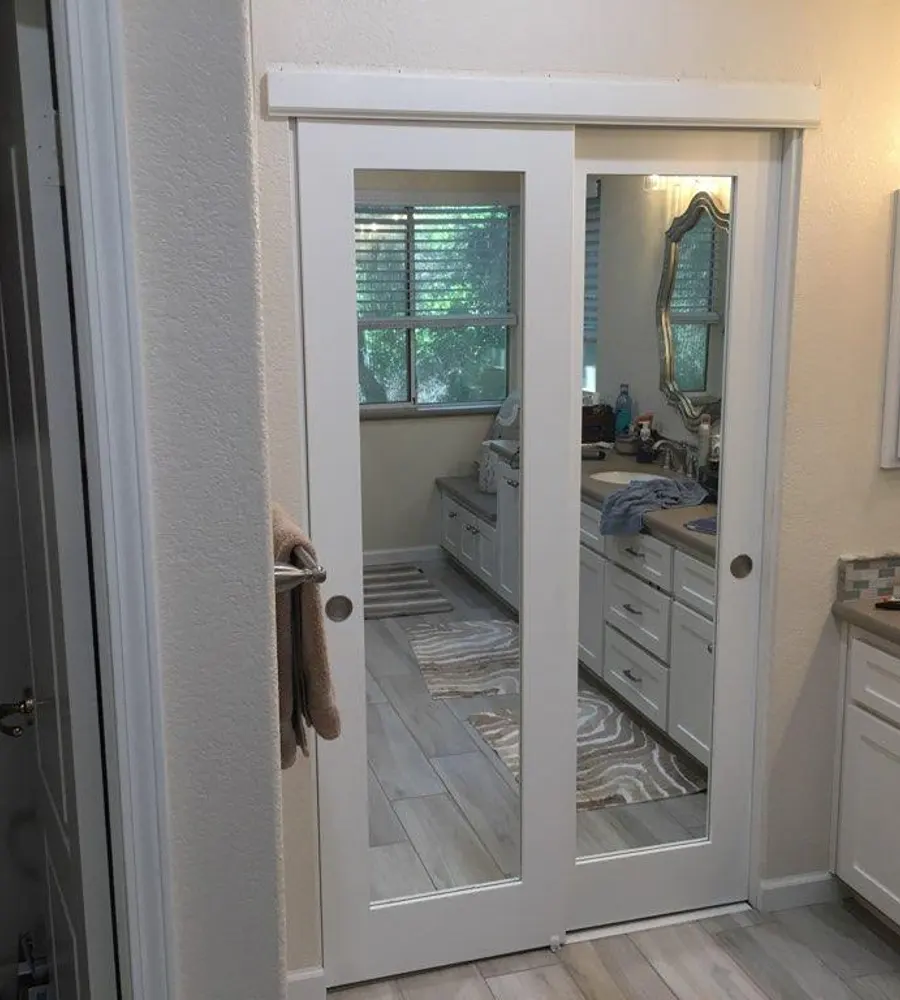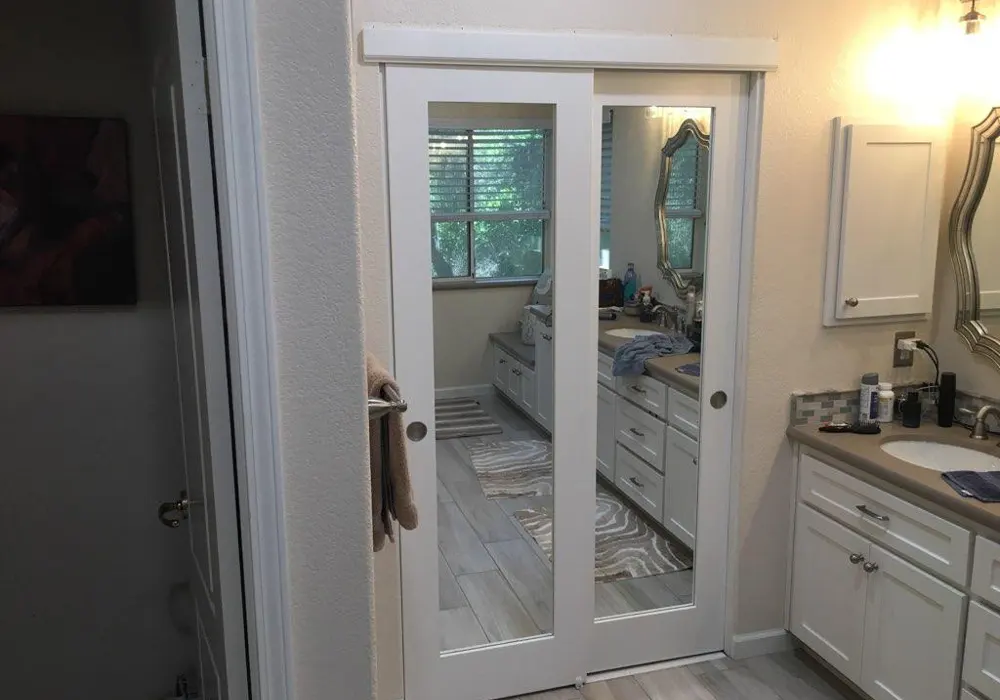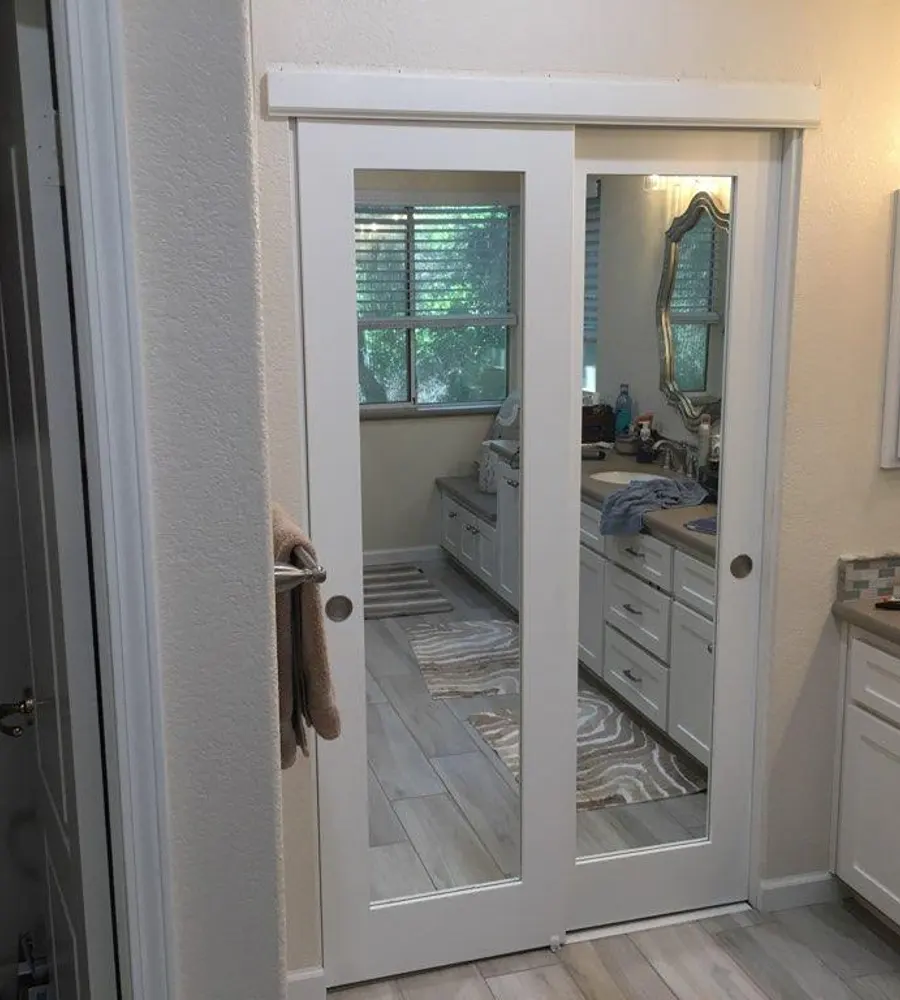 Our Before & After Photos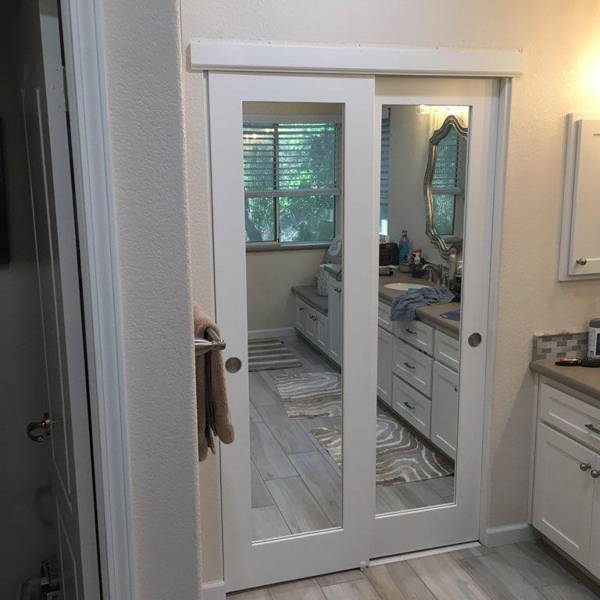 Recently, we completed a door installation project in Folsom, CA. The project involved installing a total of 8 doors 6 Double sided Wood Mirrors throughout the home. We used our unique process and high-tech system to ensure a quick and easy installation at a fraction of the price compared to traditional methods. Our process begins with digitally measuring the existing door frames and hardware locations with precision accuracy. Each door is then cut using robotic automation, ensuring a consistent fit with no rubbing or excessive gaps. The doors are professionally primed and painted with advanced coating paint for a high-end factory finish. The complete installation, done in one day by our team of professionals, transforms every room in the home. In addition to the benefits of a quick and easy installation, our customers also enjoy the convenience of keeping their existing door frames and jambs. We take care of all the mess and clean up, as well as the cutting, sanding, trimming, and painting of the doors at our facility. Our licensed and certified installers ensure 100% satisfaction guarantee, with no hidden costs and unbeatable prices. With our door installation service, homeowners in Folsom can experience the beauty and convenience of new interior doors.