A Guide to Interior Panel Doors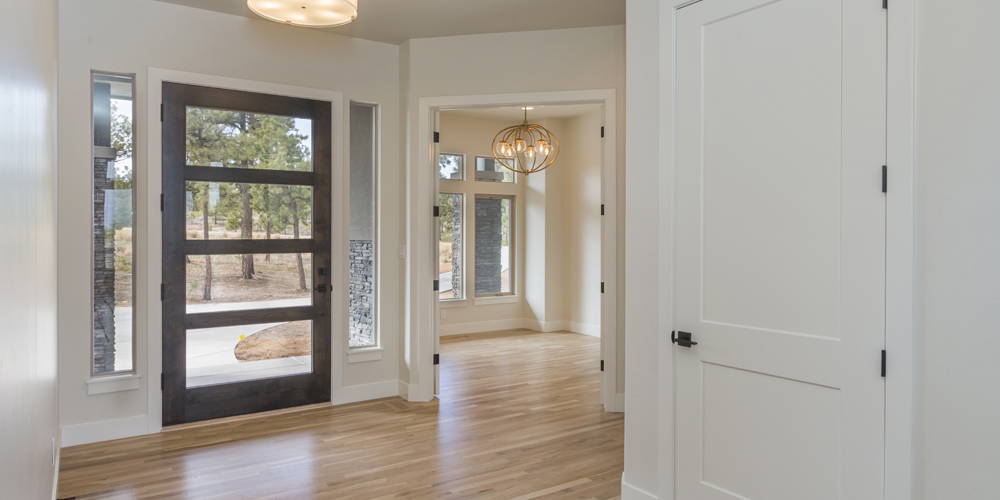 When it comes to interior design, every detail matters. From the color scheme to the furniture selection, each element contributes to the overall aesthetic of your home. But have you considered the impact of your doors? Panel doors, with their timeless appeal and versatile design, hold the power to transform your space. In this comprehensive guide, we will unveil the captivating allure of interior panel doors, explore popular styles, and provide expert tips to help you choose the perfect door that harmonizes with your home's overall style.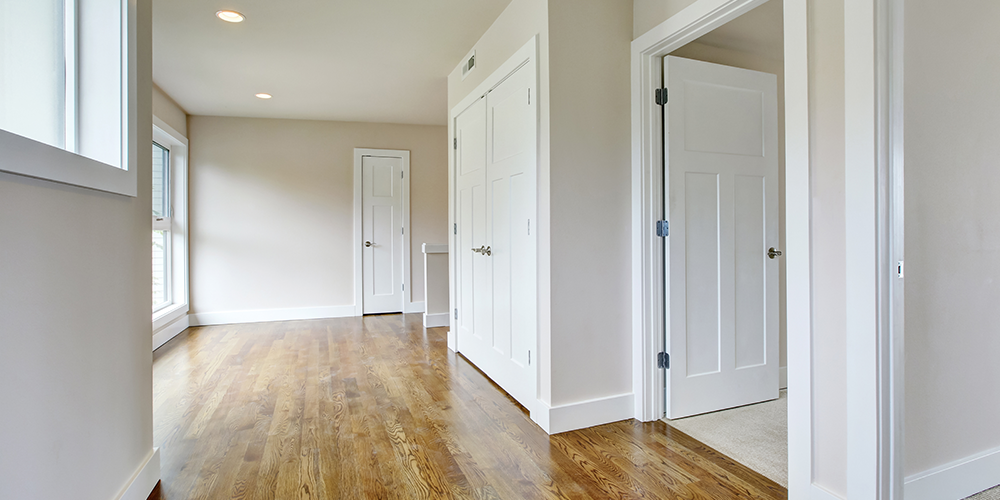 What is a Panel Door?
To truly appreciate panel doors, one must delve into their construction and design. Crafted with precision, these doors consist of stiles, rails, and panels, meticulously crafted to create a visually appealing and sturdy door. The panels themselves can be raised, recessed, or flat, offering a range of design possibilities. Furthermore, panel doors are available in various materials, such as wood and composites, allowing you to choose the option that perfectly complements your interior style. For instance, our "Beveled Shaker" doors offer a stunning example of craftsmanship and design.
The Beauty of Panel Doors
Amidst the hustle and bustle of daily life, it's easy to overlook the significance of doors. However, interior panel doors are more than just functional barriers; they are architectural masterpieces that exude elegance and style. With their raised or recessed panels (like our Newport Raised Panel), they can bring depth and character to any room, becoming focal points that demand attention and admiration. Discover how these doors can enhance the visual appeal of your home, creating an ambiance that is both timeless and captivating.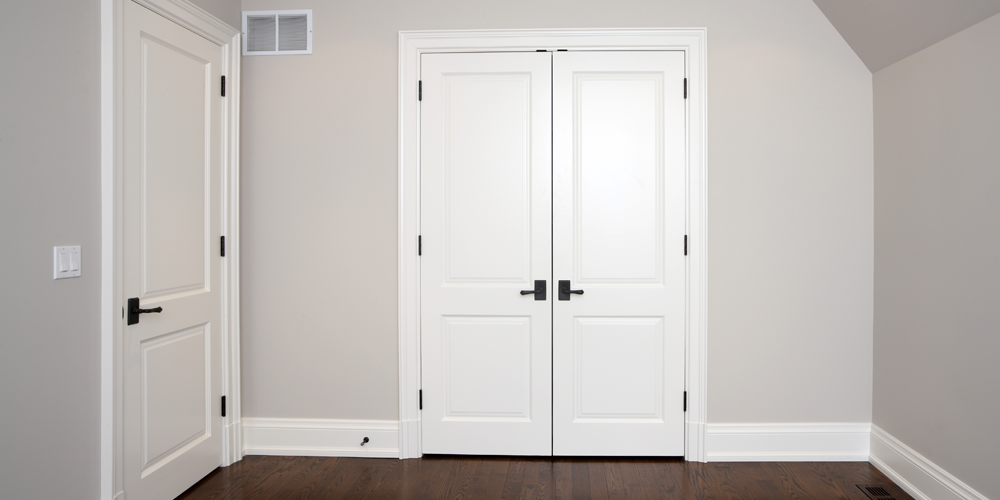 Versatile Style Options - From Classic to Contemporary
One of the most remarkable aspects of panel doors is their versatility. They seamlessly blend with both traditional and modern interior designs, adapting to your unique style preferences. Classic six-panel doors exude timeless beauty with their symmetrical layout, while four-panel doors offer a sleek and streamlined look. The choice of panel configuration and profile allows you to tailor the style to match your vision, creating an interior that is both harmonious and visually striking. For instance, our "M1 Modern" door fits seamlessly into contemporary spaces, while our "Savannah Raised Panel Designer" door exudes timeless beauty with its traditional layout.
Enhancing Privacy and Functionality
Beyond their aesthetic appeal, panel doors offer practical benefits. Solid panels provide privacy and sound insulation, making them ideal for bedrooms, bathrooms, or home offices. If you desire natural light while maintaining privacy, consider panel doors with glass inserts (such as our "3-Panel Privacy Glass" door). This thoughtful combination of functionality and aesthetics ensures that your panel doors not only enhance your home's style but also meet your specific needs.
Choosing the Right Panel Door
Selecting the perfect panel door involves careful consideration of several factors. Architectural style, room function, and personal preferences all come into play when making this decision. Accurate measurements are crucial to ensure a proper fit and smooth operation. One Day Doors and Closets guarantees a seamless experience from consultation to installation, allowing you to make a choice that will truly elevate your home.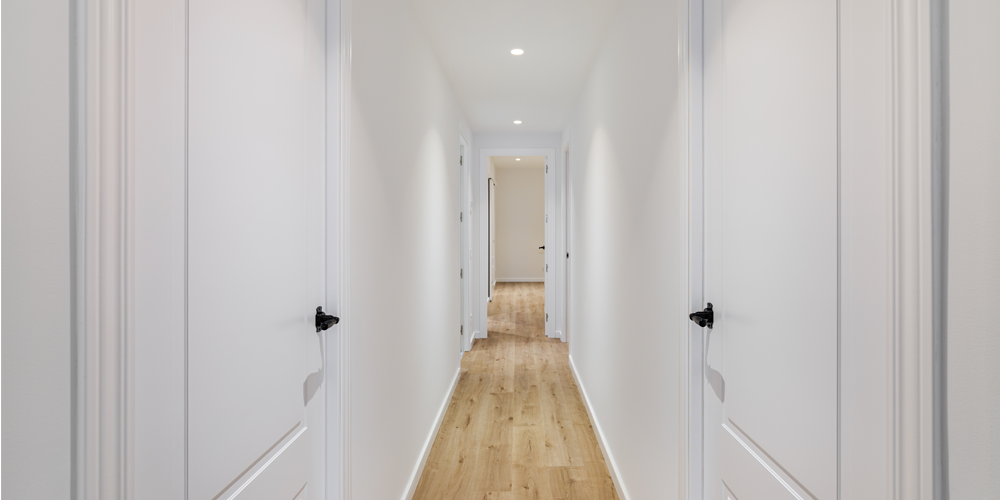 Interior panel doors are not just functional elements; they are an opportunity to make a design statement. With their timeless appeal and versatile styles, panel doors can beautifully complement various architectural styles. Consider the architectural style of your home and your personal preferences when selecting panel doors. One Day Doors and Closets offers a wide selection of panel doors to suit your distinct needs and style preferences. Trust in our expertise and craftsmanship to transform your home into a space that exudes elegance and charm, no matter the architectural style.

Q&A: Questions about Interior Panel Doors
Q: What factors contribute to the design of panel doors?
A: Panel doors are crafted with careful consideration of the number of panels and their arrangement, which determine the overall design and architectural style the door suits.


Q: What sets One Day Doors and Closets Panel Doors apart as a better choice?
A: Consider One Day Doors and Closets Panel Doors offer exceptional quality and craftsmanship, making them a superior choice for enhancing your home. With meticulous attention to detail, our panel doors are designed to exude timeless appeal and durability. We prioritize customer satisfaction and provide a wide selection of styles to suit various architectural preferences. Additionally, our panel doors are backed by professional installation services, ensuring a seamless experience from start to finish.


Q: How can I get a quote and order Panel Doors from One Day Doors and Closets?
A: Reach out to a One Day Door specialist in your area. We offer personalized assistance to help you choose the perfect panel door style for your home. Our experts will guide you through the process, provide a comprehensive quote tailored to your specifications, and answer any questions you may have. Experience the convenience and expertise of One Day Doors and Closets as you embark on your journey to transform your home with new interior panel doors.


Q: Can you provide examples of panel door styles and their suitable architectural styles?
A: Certainly! Here are some popular panel door styles that beautifully complement specific architectural styles:

Classic Woodgrain 6-Panel Door:
Ideal for traditional homes, this timeless design adds a touch of sophistication and elegance. It perfectly complements the charm of traditional or farmhouse architectural styles.


Crisp 2-Panel Smooth Flat Panel Door:
With its clean and minimalistic appearance, this door style blends seamlessly with various interior aesthetics. It suits both traditional farmhouse designs and transitional home decor.


Single Flat Solid or Glass Panel Door:
Contemporary homes can benefit from the inviting and modern appeal of a single flat panel door. It allows natural light to fill the space while maintaining privacy.


Rustic Plank Detailing with Arched Panels:
If you appreciate a more traditional style or a farmhouse look, consider a panel door featuring rustic plank detailing and arched panels. This style adds visual interest and a touch of rustic charm to your home.


These examples demonstrate the versatility of panel doors, offering a wide range of design options that can beautifully complement specific architectural styles. Whether you're aiming for a traditional farmhouse feel or a contemporary look, panel doors provide the perfect finishing touch to enhance your home's overall appeal.