White Interior Doors - Choosing the Best Style and Color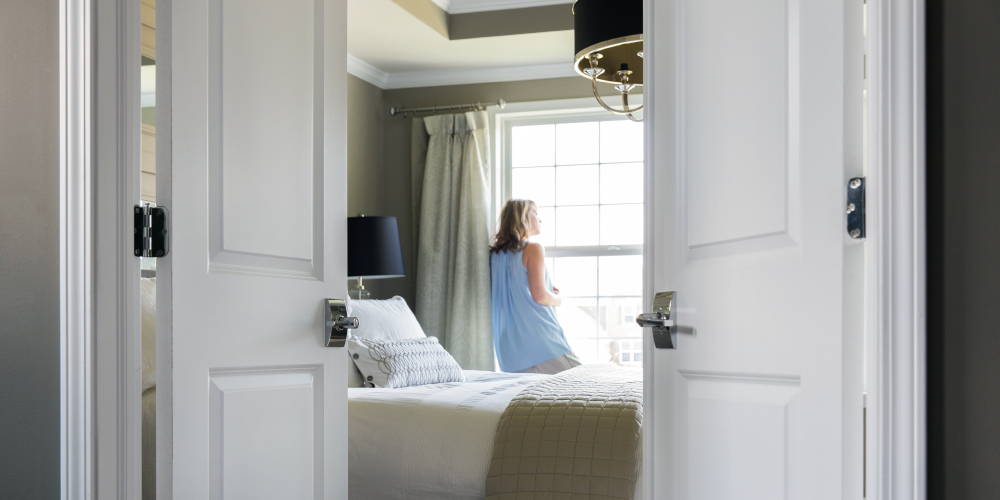 Are you searching for a simple yet amazing way to enhance your whole home's appeal? Look no further than replacing your old interior doors with brand new white interior doors! This trend has been gaining popularity among homeowners, and for good reason. White interior doors can create a clean and modern look while also brightening up your living space. But with so many options available, choosing the perfect white door for your home can be challenging. In this article, we will discuss the surprising ways white interior doors can elevate your home's style and provide our expert tips on how to select the right one for you.

Brightening Up Your Space
White interior doors are an excellent way to brighten up any room. White reflects natural light and can make even the smallest spaces feel brighter and more open. Adding white doors to your home creates a welcoming and spacious environment for you and your guests to enjoy.

White is a Timeless Color


White is a timeless color that complements various design styles, making white interior doors a wise investment for homeowners who want to future-proof their design choices. These doors can seamlessly blend in with your existing décor or serve as a neutral backdrop for more vibrant accents. This versatility makes them an excellent choice for homeowners who want to update their doors without committing to a specific design trend.

Choosing a Shade of White
There are numerous shades of white to choose from, and selecting the right one for your interior doors can make a significant difference in the overall look and feel of your home. When choosing a shade of white, consider the undertones of your walls, trim, and other design elements. Some of our popular white shades include pure white, extra white, and pearly. Each shade has its unique characteristics that can either create a contrast or blend seamlessly with your existing décor.

Accessorize Your White Interior Doors
The hardware you choose for your white interior doors can significantly impact their overall appearance. Selecting the right door handles, knobs, and hinges can further elevate your doors' style and make them stand out. Popular hardware finishes for white doors include brushed nickel, matte black, oil-rubbed bronze, and brass. Consider the other hardware elements in your home when making your choice, ensuring that the finishes complement each other.

Enhances Other Home Décor


White interior doors can also help highlight other design features in your home. They draw attention to crown moldings, floors, furniture, or bold statement pieces without stealing the show. This allows you to showcase your personal style while maintaining a cohesive and balanced look throughout your home.

A Sense of Continuity
Incorporating white interior doors throughout your home creates a sense of continuity and flow. These doors provide a consistent design element that ties each space together. This can make your home feel more harmonious and thoughtfully designed.

Easier to Maintain
White interior doors are visually appealing and easy to maintain. They tend to show less wear and tear than darker colors and can be quickly wiped clean with a damp cloth. This low-maintenance feature makes white doors an ideal choice for busy households or those looking to minimize upkeep.

Selecting an Interior Door


Consider the overall style of your home, the purpose of the door, and the durability and maintenance requirements of different materials. Some expert-recommended white interior door styles include Shaker style doors, glass panel doors, louvered doors, French doors, barn doors, and five-panel doors. Each style has its unique features and benefits, making them suitable for different spaces and design styles.


In conclusion, white interior doors offer a range of benefits, including brightening up your living space, enhancing other design elements, creating continuity throughout your home, and being easy to maintain. With so many styles and functions available, there is a white interior door for every home. Follow our tips and consider the expert-recommended options to find the perfect door to enhance your space. Don't overlook the amazing impact that white doors can have on your home when considering updating your interior doors.

Be sure to visit your local showroom and experience our doors in person. Our door specialists can help you coordinate to your home and answer any door questions you may have.