How to Choose the Best Interior Doors for Your Nashville Home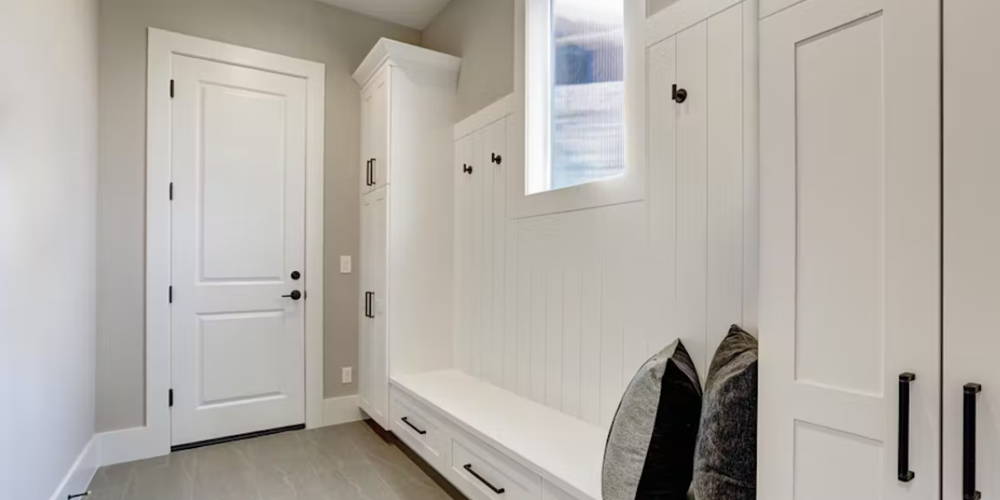 Doors are often overlooked when it comes to interior design, but they play a crucial role in defining the style and flow of a room. A good door will complement the overall design of your home and provide adequate privacy and safety. When choosing interior doors for your Nashvillian home, there are a few things to keep in mind. This comprehensive guide will help you make the right decision.
1. Consider the Material - The first and foremost decision you need to make is the material of your interior doors. This depends largely on your budget, personal preference, and the room's purpose. Wooden doors are a popular choice for bedrooms and living rooms, as they offer natural warmth and classic elegance. However, hardwood doors can be expensive and heavy, so if you're on a budget, you could opt for composite or engineered wood doors that mimic the look of real wood. Glass doors are best for letting in natural light and creating an open feel, but they offer little privacy.
2. Decide on the Type - Once you've chosen the material, the next decision is the type of door you want for each room. Pocket doors are ideal for small spaces where a swinging door would take up too much space. French doors add an elegant touch to formal dining or living rooms. Bi-fold doors are practical for closets and pantries, while sliding doors work well for rooms that require sound insulation or privacy.
3. Choose the Style - There are countless styles of interior doors to choose from, and you should keep the overall design of your home in mind. For a modern look, opt for minimalist doors with clean lines, or choose ornate doors with intricate panels and carvings for a traditional look. Shaker doors, which are characterized by their flat panels and square edges, are an excellent option for those who want a simple yet elegant style that can blend seamlessly with any décor.
4. Consider Hardware and Finishes - Once you've selected the perfect door style for each room, it's time to think about hardware and finishes. This includes the hinges, locks, handles, knobs, and the color or stain of the door. You can choose from a range of finishes, such as brushed nickel, chrome, brass, and even glass. Make sure the hardware and finishes match the style and color of your doors and complement the overall décor of your home.
5. Hire a Professional - Finally, it's essential to hire a professional to install your interior doors. A properly installed door will ensure safety, security, and long-lasting durability. A professional carpenter or installer will ensure proper fitting, weather stripping, and finishing to guarantee that your doors function smoothly and look beautiful for years to come.
Choosing the best interior doors for your Nashville home requires careful consideration of various factors; material, type, style, finishes, and hardware. By following this comprehensive guide, you'll be able to select the perfect door for each room, bringing beauty, safety, and privacy to your living space. Remember to hire a professional installer to ensure optimal performance and longevity of the doors. With these tips, you can make the right choice for your home, creating a warm and inviting environment, perfect for hosting friends or spending quality time with your family.