Spicing Up Your Kitchen: Picking the Perfect Pantry Door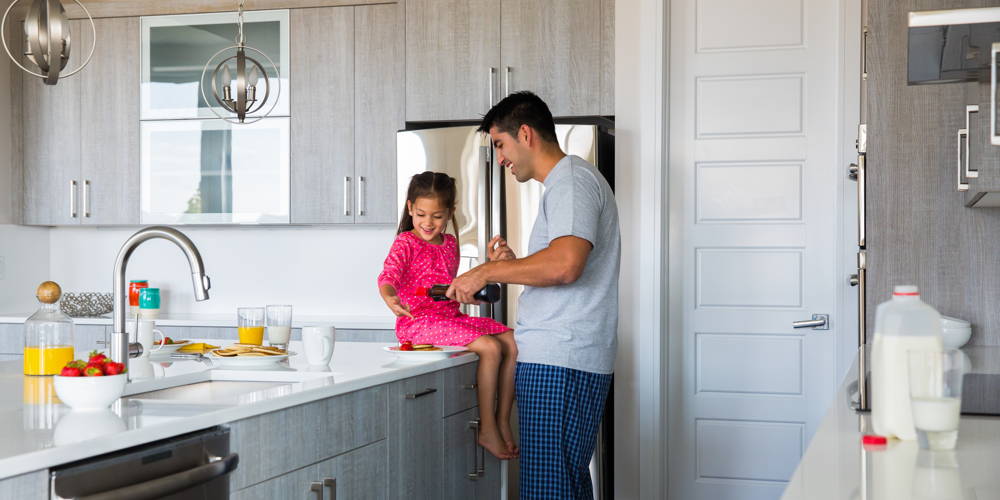 Welcome to the heart of your home—the kitchen. However, regardless of the space, a bland pantry door can detract from the uniqueness of the room. At One Day Doors and Closets, we embrace the idea that interior doors are not just about practicality; they are a way for your personal style to shine! Let's take a look at our pantry door collection, specially designed to elevate the charm of your Middle Tennessee kitchen, from Hendersonville all the way to Franklin.
Glass Pantry Doors: Inviting Natural Light
Consider adding a touch of refinement to your Brentwood kitchen by inviting more natural light with our glass pantry doors from the glass series. Options like the Meridian and the 1-Panel Pantry door strike the perfect balance between aesthetics and the beauty of natural light. These doors illuminate your pantry while preserving your privacy, creating a breathtaking ambiance within.
Modern & Traditional Pantry Doors: Style Tailored to You
Whether you're drawn to modern minimalism or timeless tradition, our pantry doors from the modern series have you covered. Sleek and contemporary choices like our Cape Cod and Nantucket doors offer a modern flair with clean lines. For those who lean towards traditional elegance, our raised panel series boasts designs like Newport and Veranda. These doors seamlessly blend timeless charm with modern functionality, turning your pantry into a stylish and efficient space—perfect for a downtown Nashville apartment!
Compact Pantry Doors: Perfectly Fit for Any Space
Is your pantry uniquely sized? We understand that pantries, like doors, come in various shapes and sizes. From spacious walk-in pantries to cozy nooks, we tailor our doors to fit your specific space, even accommodating slightly smaller pantry spaces. Our extensive collection of interior doors ensures that you'll discover the perfect door to match your home's style and fit your distinct pantry size.
At One Day Doors and Closets, we are dedicated to creating top-tier interior doors that enhance the overall design of your Nashville home. Whatever aesthetic you're trying to capture, our pantry doors are crafted with meticulous attention to detail, bringing your kitchen to the next level.
We're your trusted partner in interior doors, home improvement, and home renovation, committed to helping you fashion a pantry that reflects your unique style and caters to your needs. If you're eager to refresh your kitchen with stunning pantry doors, we extend an invitation to schedule a complimentary consultation at our Cool Springs showroom. Let our door specialists lead you through the process of creating a kitchen that truly mirrors your vision.