How to Choose the Right Interior Door Style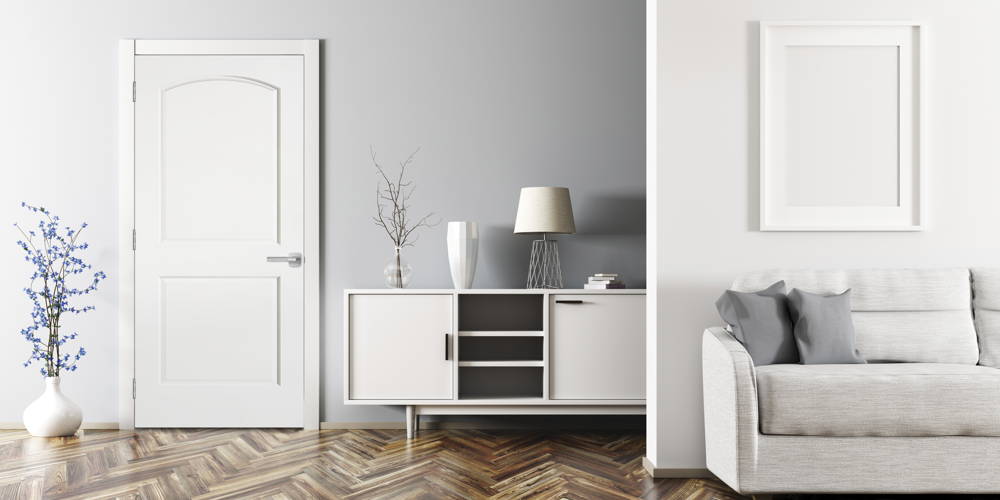 Are you remodeling your home? Replacing the interior doors is an excellent way to give every room a facelift. There are many types of interior doors to choose from, and selecting the right style to match your interior decorating is a decision you're going to live with for a while.
The Benefits of Upgrading Your Interior Doors
Update your home with the best interior doors in Sacramento and reap the benefits. Here are a few benefits you can expect to enjoy from upgrading.
Improve the visual component of your home – Enhance the look and feel of your home with the stylish elegance of new interior doors.
Boost the value of your real estate – Make your home more appealing to buyers and fetch a higher asking price than similar homes on the market.
New technology built to last – Old doors feature old designs and inferior, cheap materials. Upgrade to interior doors made from durable materials, featuring intelligent and stylish design.
Reduce Maintenance – remove the hassle of maintaining swollen or damaged doors in your home. Switch them out for a new door and spend less time and money on maintenance.
Here's a brief guide to the best interior doors in Sacramento and everything you need to know about choosing the right doors for your home.
Selecting the Right Material
When selecting your doors, it's a prudent strategy to look for a balance of style and functionality. Doors come in different mounting configurations, as well as finishes, trims, and materials.
Types of Door Materials:
Wood

Hollow-Core Doors

Glass Doors

Fiberglass

Stainless Steel

Laminate

MDF Doors
Choose yours based on the style and architecture in your home. For example; modern, contemporary homes may suit glass or steel finishes, while cabins suit unfinished wooden doors.
How to Choose Interior Door Styles
After selecting your material, it's time to review the styles of doors available. Here are your top choices from One Day Doors.
Panel Doors
Panel doors feature raised panels that bring extra depth to the visual design of your home. They're suitable for bedrooms and bathrooms to add more class to the corridor or hallway. Here are some raised panel doors styles from One Day Doors Signature Collection: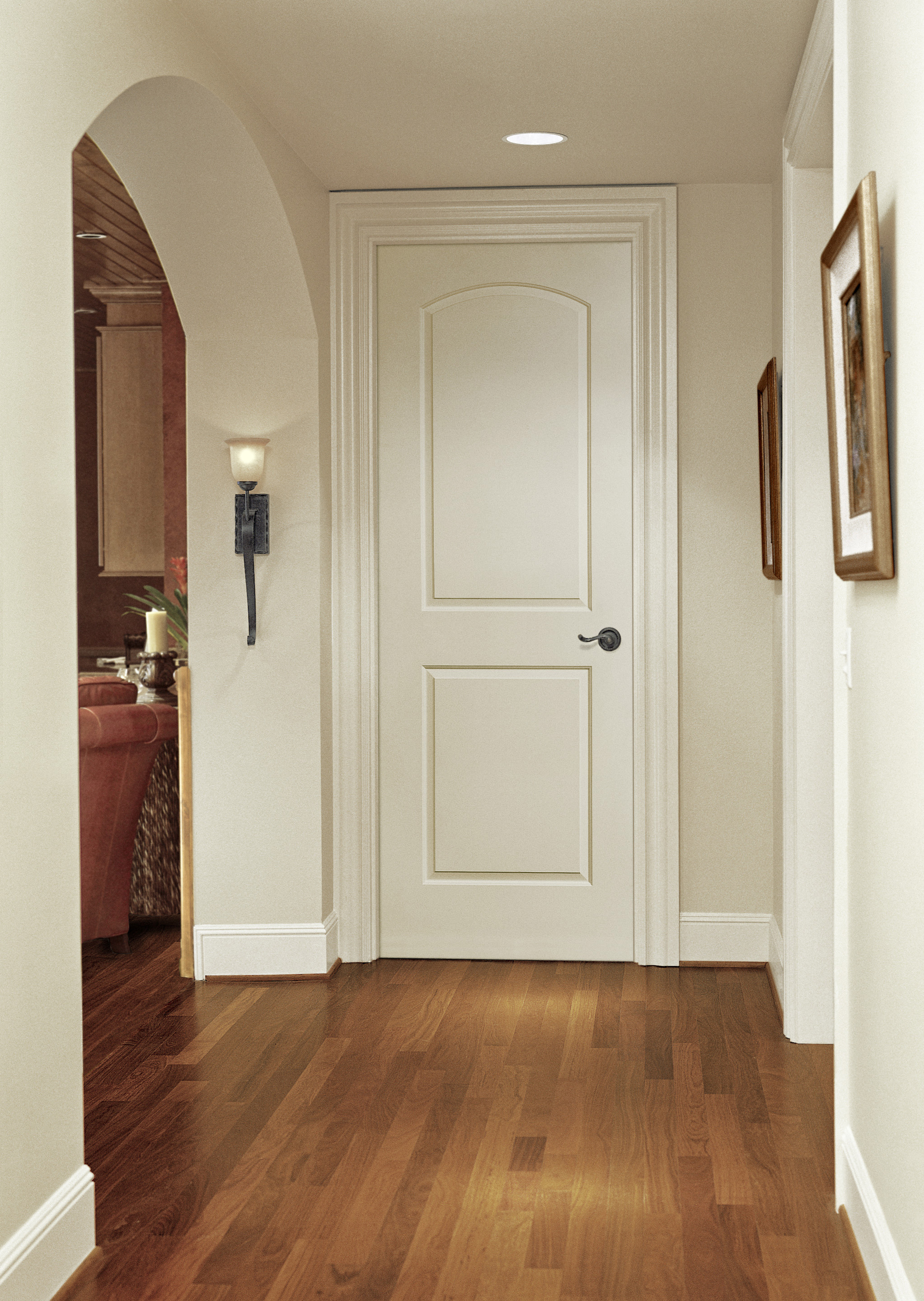 Sliding Barn Doors or Wall-Mount Sliding Doors
One of the hottest trends in interior design. Barn doors are excellent for areas in the home with limited space, such as patios and studies. The doors slide out to the sides, giving you more room. These doors feature one wall-mounted track, making it different from the traditional sliding door that has rails on the top and bottom.
Flush Doors
Flush doors typically appeal to homeowners who want a clean, modern look. These modern doors mount flush to the wall and may look like a secret entrance. While the most common material for these doors is wood, they're also available in steel and glass as well.
French Doors
French doors feature glass panes mounted into the door panels. This type allows light to filter into the room and comes available in clear or frosted versions to enhance privacy. French doors also feature a latch at the bottom and top, allowing you to latch them together.
Louver Doors
Louver doors are perfect for beach houses and summer homes.This type of door features louver slots in the body of the door, providing variable adjustment in the slats to improve airflow in the room. Use them in exterior doors to draw in air from outdoors, or use them in interior rooms to maximize ventilation in the home.
Double Doors
Double doors are elegant and come in a wide variety of styles including louvered, French, or flush mounting, and they suit rooms in the home such as dining areas, sitting rooms or libraries where you want to bring a sense of sophistication.
Folding Doors
Folding doors uses both a track and hinges, allowing you to fold the door as you move it along the rail. Typical applications include doors to common rooms and lounges, as well as use on patios, and a glass folding door to your outdoor area brings more light into the room.
Conclusions
Now that you know how to choose your interior doors, you should ask yourself a few questions:
What type of doors do you want to replace or install in your home?
Do you want interior doors or closet doors?
How many doors do I want to replace or install?
Need more help finding the perfect door style for your home? Check out our free product catalog and select your door styles or learn more about our services. We know this is an important decision to make, so our professionals will help you the rest of the way.
Call to schedule your free consultation with our professional staff today!
Contact Sacramento One Day Doors & Closets, for more information on Interior Doors. Visit our One Day Sacramento Location to see all our door styles in person!