The Truth About Interior Doors and Big Box Home Improvement Stores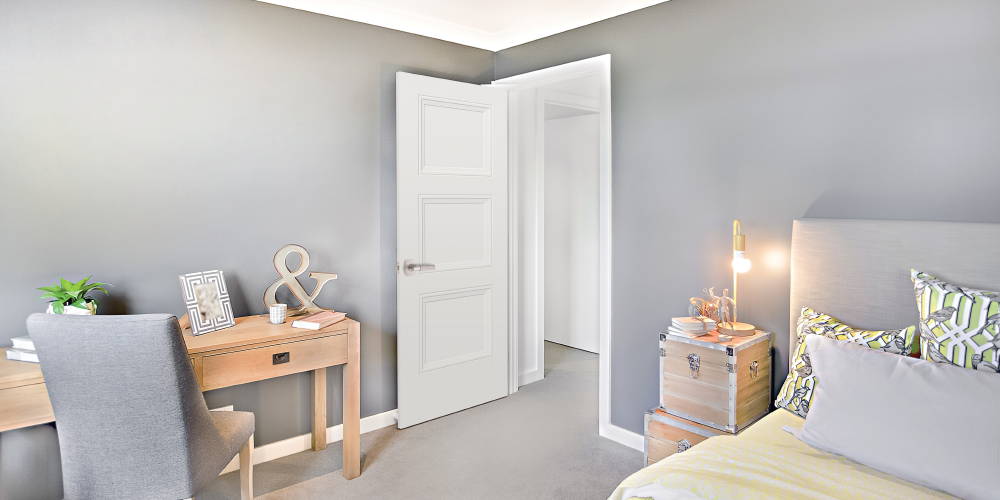 One of the great benefits of working here at One Day Doors and Closets has been seeing the difference our doors make in our customers' homes and lives. Over the years I have dabbled in interior design, following trends from various interior designers, how-to videos and enjoyed a swatch or two. Often when you are planning on partially or fully renovating your space, I can't help but notice that people often overlook their interior doors. There seems to be a genuine misunderstanding about what it requires to replace your doors. Working at One Day has given me insight on the entire process from start to finish and a true "door education" on what style and type of doors you really want. In this article, we'll explore how replacing your interior doors can make a big impact on your space, and we'll also reveal the hidden truth about interior doors and big box home improvement stores and their offerings. But before we dive in, let's start with Door 101, so that you can have a comprehensive understanding of what it takes to get your dream doors.

The Problem With Most "Stock" Doors
What do I mean by that? I mean most stock doors you get from home improvement stores are cheaply and inexpensively made. They are lower quality, hollow, and contain a mixture of different materials like styrofoam (or nothing at all) and allow sound to permeate through them. They are also just plain ugly. The thing is–you won't know they are ugly–until you start adding new flooring, a coat of your favorite shade of paint, or adding new bed linens and accent pillows. Afterwards, you start looking at your overall space, each room individually, and begin to realize something is off–Yup, it's the doors.
Why Doors Matter


Of course doors matter, they touch every room in the house. We are talking about upgrading the look and feel of your whole home by replacing the doors. We offer a wide variety of different door styles, which you can personalize to reflect the look and feel of your home. Your home should reflect your personality and your own style. Whether you are going for a minimalist, modern or farmhouse look - we have a door for that! One of the surprising things I learned is that quality interior doors make a soft click when they close, and it sounds very different from a stock door. You can also dramatically feel a difference when you are opening and closing one of our doors - it has a luxurious feel. You can feel the weight and the quality as the door swings and of course they look beautiful.

A Quick Doors 101
Here's another other thing I learned about interior doors - you don't HAVE to replace the door jamb or the door frame. As long as it's not severely damaged, you can leave them exactly as they are. That's actually the magic of our process here at One Day. We use 3D measuring technology to capture the measurements of your door frame exactly as it is, down to 1/1000th of an inch accurate. What does that even mean? That means your new interior doors are custom-made to fit the existing door frame exactly as it is.
What Big Box Home Improvement Stores Won't Tell You


Most people go to their local home improvement store to purchase a door but what they don't tell you is there are many, many steps in the process to replace a single door. It requires multiple contractors, cutting, sanding, painting (all in your home) and requiring someone to show up at your home to set up a construction zone. It could take a few weeks to a month to complete the entire project. This doesn't even include the installation process which you'll quickly discover is a lot harder than just trying to hang the door properly. What they don't tell you are all the start-up costs that add up, or that you will be at the mercy of all those contractors and managing their schedules. There are many things people don't think of until it's too late, like - how do you get all the doors to your home?
What Sets One Day Doors Apart


We do everything ourselves in house! One Day Doors & Closets offers a unique process that is quick, easy and affordable. As a vertically integrated company (think Tesla Motors), we have a dedicated team of specialists that select door material, cut, sand, trim, and paint your custom-fit new interior doors all in our state of the art factory. From start to finish, we ensure product quality and satisfaction. Our expertly trained door specialists work hand-in-hand with our factory team.


We trim your custom interior door to the specific measurements we receive after a 3D measuring visit. Next, your new interior doors are sanded and painted, all completed within our factory and without the messy construction! I have seen first-hand how the CNC cutting machines and painting works - it's nothing short of incredible and all super high tech. The doors are primed, painted and go through machinery to ensure the paint is flash-baked on, thermally fused, and seals the door to ensure the quality of your paint coat that can last up to 20 years. The doors are then inspected thoroughly before they are sent off. Best of all, there are no contractors at your home, no construction and NO mess.


As my time here at One Day Doors and Closets has shown me, the impact of new interior doors can make a world of difference in the overall look and feel of your home. It's not just about the doors themselves, but also the turnkey solution, quality, and customer service that sets One Day Doors apart from the rest. Contact us today and experience the One Day Transformation.