Door Replacement Made Easy
One Day's™ technology and installation service was named the "The Best Interior Door Installation Service" in North America by the Spruce and featured on Extreme Makeover Home Edition. Experience One Day's™ award winning all-in-one installation service. Call us today to learn more.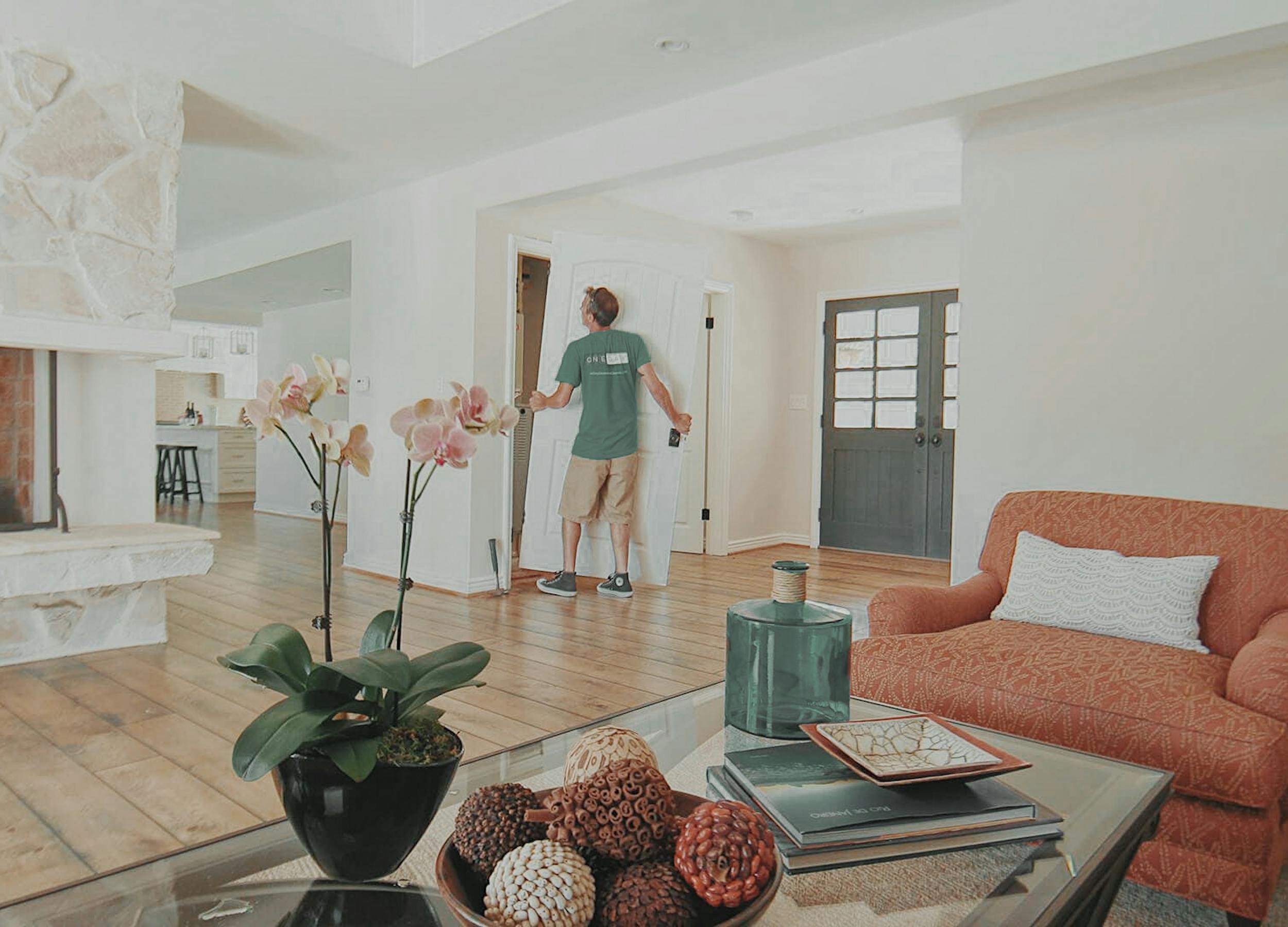 A Quick, Easy Installation at a Fraction of the Price
Our unique process and high-tech system allows us to replace all of the doors in a home in only a few hours with no messy construction in what typically can take handymen and contractors 1-2 weeks to complete.
1

Digitally Measured

Our process begins with a patented digital measuring system to capture the exact geometry of your existing door frames and locations of existing hardware with precision accuracy – within 1/1000th of an inch – so every door can be custom-made to fit. 
2

Cut With Robotic Automation

Each door is carefully cut on high-tech CNC machinery using 18 unique blades. All four sides of the door are evenly trimmed to ensure a great, consistent fit that eliminates rubbing on the jamb or excessive gaps. Locksets and hinge pockets are routered to match your existing frames, and every door is inspected, beveled, and sanded in air-controlled booths.
3

High-End Factory Finish

Our doors are professionally primed and painted with advanced coating paint, which is flash dried and thermally fused in an infrared oven. 
4

Complete Installation, Done in One Day

Because every door was custom-made to fit and painted in our factory, the installation process is quick and easy with no messy construction. Our team of professionals quickly remove your old doors and then carefully install your new doors, ensuring match, fit, alignment, surface inspection and handle/lockset installation.
5

A New, Beautiful Home

Every room in your home is completely transformed and updated with One Day designer doors. You will LOVE WHAT DOORS DO to your home